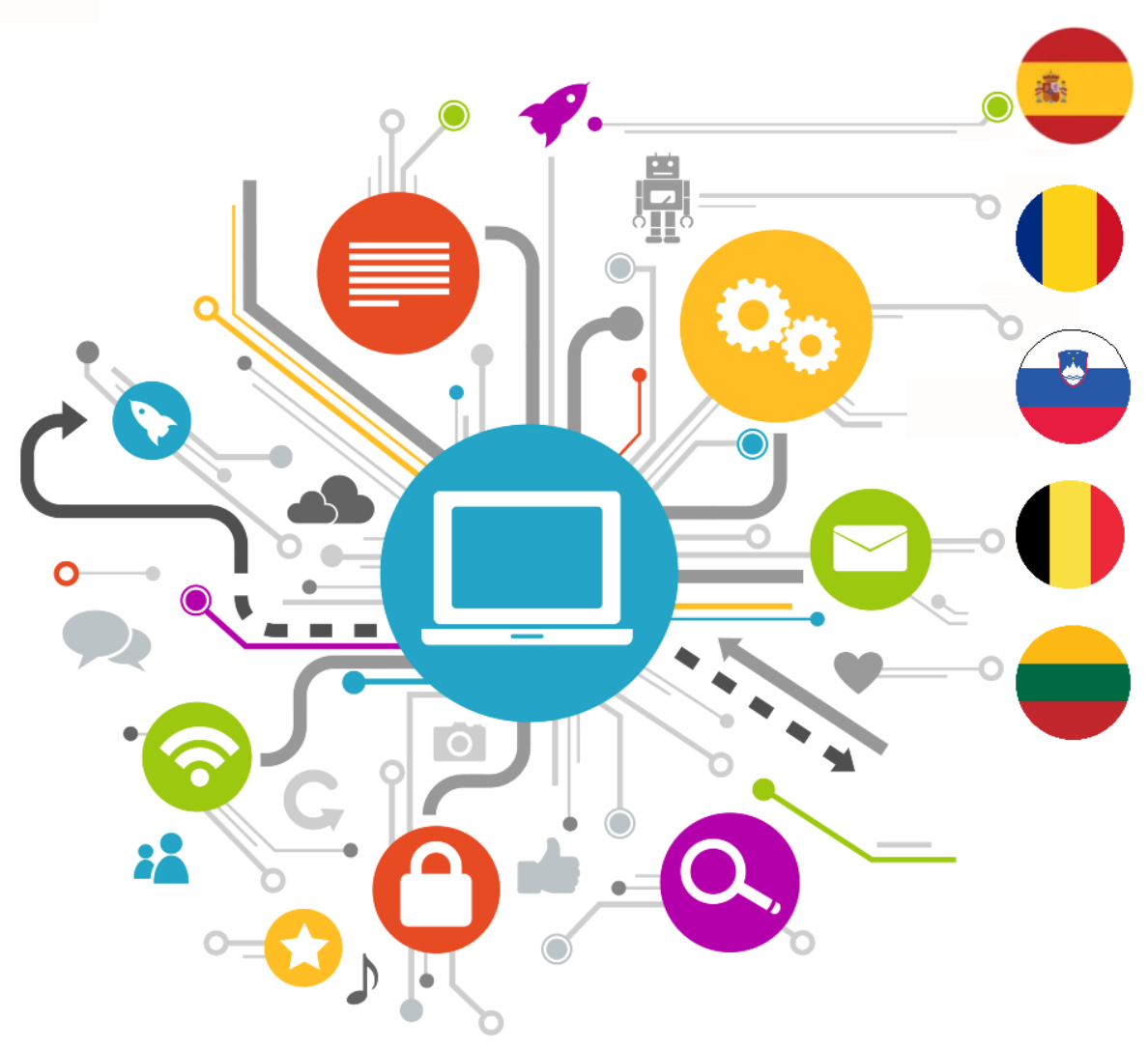 Our recent projects
The FTDCHE consortium is composed by:
University of Málaga, Spain (Coordinator).

University Polytechnic of Bucharest, Romania.

University of Primorska, Slovenia.

University Colleges of Leuven-Limburg, Belgium.

Šiauliai State University of Applied Sciences, Lithuania.
Our recent projects
With wide experience on European projects
Our recent projects
Throughout all Europe
Europe is a melting pot of cultures, with a great diversity of languages, traditions and customs, making it a fascinating region. The mixing and mutual enrichment of these cultures have been fundamental to the development of the European Union as a modern and dynamic institution.
The FTDCHE consortium is composed of five Higher Education institutions distributed right across Europe. This provides us with a broader vision of the needs of the entire European Union in the field of Digital Competences in the labour market, both at the level of state administrations and private institutions.
Clic on the logos to obtain more information of the FTDCHE members